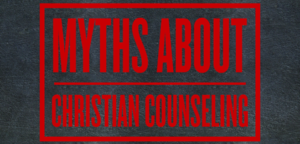 ---
"I don't know about counseling…" and Christian Counseling? Can't I just go to a pastor for free? Doesn't science contradict the bible? …  Ahhh, yes! I hear this ALL the time! Here are a few common myths about Christian counseling!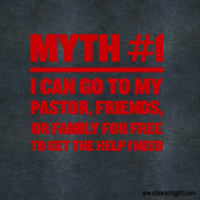 Yes, I love pastors and their calling! They are often a great first responder, but they are limited in their knowledge of mental health and limited in their ability to give you the time your situation needs and deserves. Most pastors have a limited number of times they will sit with you or they (should) have a limit to their ability to work with situations or problems based on competency. Christian counseling is SO MUCH MORE than pastoral care! Christian counselors are trained in psychological theories and research-supported interventions AS WELL AS biblical incorporation for mental health and relationship needs. Friends and Family certainly mean well, but they are emotionally attached to the situation because they are emotionally invested in YOU! This often opens the door for bad advice with great intentions! Counselors have a neutral position to view your situation.  Christian Counseling is not free, but it is a wise investment!
---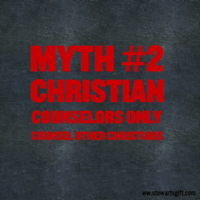 No. Absolutely not the case! Christian Counselors work with people from all walks of life! We do not discriminate or judge based on your religion (or age, culture, disability, ethnicity, race, gender, gender identity, sexual orientation, marital/ partnership status, language preference, socioeconomic status, immigration status, or any basis proscribed by law). In the consent form you can notify that you are not interested in prayer, scriptures, etc. with no further questions asked! The focus of Christian Counselors is to help those who ask for help and to understand where you are in your life. Christian counselors are not in the profession of "conversion therapy" and therefore will not attempt to persuade you to choose Christianity. Christian counselors attempt to uphold Christian ethics with all clients, which is only to the benefit of the client: honesty, loyalty, respect, empathy, love, trustworthy…
---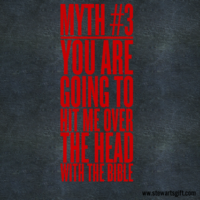 Well, it is my first line of self-defense! Just joking! I want to be very honest when I answer this question…ASK YOUR POTENTIAL COUNSELOR this question personally! There are Christian counselors who approach counseling from a nouthetics counseling approach, in which case, yes, "bible bopping" will be experienced! This may be exactly what you're looking for: pastoral care in a deeper setting. If so, make sure you ask their approach to get the type of help you're looking for! If this is not what you're looking for, have confidence, the majority of Christian counselors incorporate scripture when it is deemed most therapeutic for you according to the progress of your therapy! It is often in the consent forms you sign day one if you want scripture, prayer, etc. used in session at all! The choice is yours!  Bible beatings are not in the description of Christian counseling, first and foremost counselors are counselors: people who offer wisdom and insight into a perplexing life circumstance.
Taking the step into counseling is anxiety-provoking even to the best. It is important to research your counselor and choose wisely whom you think will be a best fit. Professional counselors are trained in psychological theories and are mandated by law to practice researched counseling techniques, this does not change just because you pick a counselor of a specific religion.
---