Meet Your Therapist
I'm Allison Rose; a mother to two beautiful children, a daughter, a sister, a friend, a therapist, and a child of God. I am a real person who has experienced real ups and downs. I know what it is to celebrate the joys and blessings of life, but I also know what it feels like to mourn, to be anxious about life, to experience transitions, and to be lost on what step I should take next.
---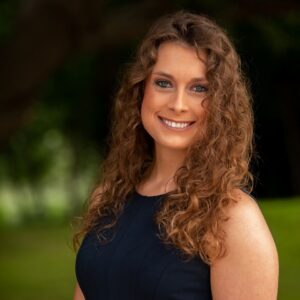 ---
Trauma therapy is a delicate process. As a Certified Clinical Trauma Professional, I truly understand the fear and vulnerability you are feeling. Brene Brown once stated, "Courage starts with showing up and letting ourselves be seen." You are courageous! even if it is scary. Think of all you have survived. You are courageous!
It is my goal to meet each client where they are in life allowing them to guide their own destiny. I believe in the power of knowledge. I often incorporate education into my time with each client. I find knowledge to be an empowering truth (John 8:32).
I view each client as having the potential to reach the goals set into motion through the counseling process. We live in a world that brings us down. It is my desire for each of my clients to recognize there is hope in this world and it begins with positive self-talk and self-compassion. Together we work to build this foundation on the truth that they are created for a plan and a purpose (Jeremiah 29:11).
Working as a therapist is the greatest honor. It is my joy to walk the difficult journey with each person who has come into my life. Together, with my clients, we laugh…we cry…we grieve…we celebrate… we rejoice (Romans 12:15).
I am passionate. I counsel from my heart.​
I specialize in therapy for women and teen girls who have complex life stories; who feel lost and burdened. My passion for trauma therapy grew from my work while in graduate school counseling women who were reunited with their children after they had spent years in the federal prison system. This shaped my view of how life experiences from an early age impacts our behaviors, choices, and belief systems. Here I also began a deep study of family systems exploring generational struggles seeking real answers to help these women and children break free from the behaviors, expectations, and patterns from their family.​
Throughout my graduate schooling and internship I developed a wholehearted passion for women and teen girls who have lived complexly traumatic life stories. Many of the stories I counsel include physical abuse, emotional abuse, psychological abuse, spiritual abuse, and sexual abuse. I have developed over the years a Christian worldview philosophy while studying under the guidance of LeTourneau University professors, Christian supervisors, and psychology greats such as Dr. Mark Yarhouse with the Institute for Sexual Identity and Dr. Joseph Spinazzola and Dr. Jana Pressley with the Complex Trauma Training & Treatment Network. I believe in the importance of continued education challenging myself to constantly learn and grow as a therapist for your benefit.
Education:
2020 Northcentral University, Ph.D. student: Philosophy of Psychology with a concentration in Trauma and Disaster Relief
2019 Regent University, Ph.D. student: Counseling and Psychological Studies with a concentration in Trauma and Crisis Counseling and Psychology
2015 LeTourneau University, M.A. in Counseling 3.95 GPA
2015 LeTourneau University, M.A. in Marriage & Family Therapy 4.0 GPA
*not licensed by the state board for marriage and family therapy
2011 LeTourneau University, B.S. in Psychology 4.0 GPA
Academic Honors:
Summa Cum Laude 4.0 GPA
Psi Chi Psychology NHS
Alpha Epsilon Delta Pre-Medicine NHS
Alpha Sigma Lambda top 10% of class, NHS
2011 Who's Who Among Students in American Universities and Colleges top 10% of all U.S. students
Professional Associations: