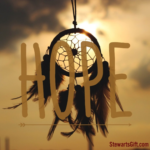 Hope is an elusive word…what exactly is hope? Everyone likes a feel-good word, something that inevitably makes the light shine in the darkness. HOPE seems to give us that mushy feeling that life…as hopeless as it seems right now…well, it may just have potential to get better! Is hope real or is it something for the romantics out there casting their visions into a dreamcatcher?
I have a professional relationship with those who feel hopeless. I know those who feel hope is something other people have…you know, those people who live in a perfect body, who have the perfect life, and who just put up a white picket fence in front of their dream home! Hope has seemed like something reserved for the privileged in life, not for the ordinary or downtrodden.
When life is great, hope is easy to find, but when life deserts us and leaves us broken, hope seems impossible to hold on to.
May the God of hope fill you with all joy and peace in believing, so that by the power of the Holy Spirit you may abound in hope. – Romans 15:13
I believe life is designed to keep us searching for hope constantly throughout life. I believe life was never meant to be easy for us. I believe God is the God of hope and the supplier of hope therefore we have a constant need for Him in our life. Christians still struggle with hope and experience hopelessness, no one is immune. Society preaches at us to "be all you can be" and to "be motivated" but what society is failing to preach is that motivation and success is never done without community.
Bear one another's burdens, and so fulfill the law of Christ. – Galatians 6:2
 Being hopeless is not a great place to be. Hopelessness is a dark feeling, it is too heavy to carry, all of which we were never meant to experience alone.
For My yoke is easy and My burden is light. – Matthew 11:30
Hope is never learned and hope is not found within ourselves. Hope…true hope… that generates real results is not from ourselves…it is found in community and it is found in God. God Is Hope!
Hebrews 11:1 says, "Now faith is the assurance of things hoped for, the conviction of things not seen." God wants us to have a strong faith, right? If faith is built from hopes-come-true, then it stands to reason God desires for us to be hope-filled and not hopeless. God created us to have and thrive from hope and faith.
Hopelessness is real. Hopelessness is dangerous. Hopelessness drains life.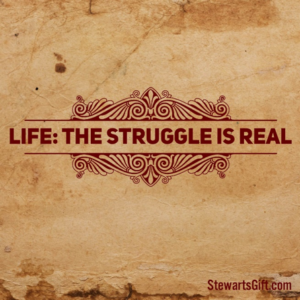 Life does not have to be dark…hope is tangible and always possible, even in the most impossible situations. Humans are designed to overcome adversity when they are in community. Hopelessness creates isolation which unplugs the human lifeline from community which is where hope is found. We can easily define hopelessness but what does hope feel like? What color is hope? Does hope have a sound? If you could draw a picture of hope, what would you draw? Identify the smell that hope would have if you were filled with hope. Does hope have a texture? Think deep on hope…build it, feel it, see it, hear it…engage your five senses….
I encourage each person to be in community: social, religious, support groups…community is a lifeline. Counselors are professional hope givers. When hopelessness is happening, professional hope-giving is the best choice. Hope is always an option for every person.
For I know the plans I have for you, declares the Lord, plans for welfare and not for evil, to give you a future and a hope.  –Jeremiah 29:11

Surely there is a future, and your hope will not be cut off. – Proverbs 23:18

The hope of the righteous brings joy, but the expectation of the wicked will perish. – Proverbs 10:28

It is important to assess the severity of the hopelessness. If the person is making suicidal threats, has suicidal ideations (ideas or thoughts), unable to get out of bed, no longer attending work or school… 
PLEASE SKIP READING THIS BLOG AND SEEK IMMEDIATE EMERGENCY HELP. CALL 9-1-1, DRIVE THEM TO THE LOCAL ER, OR CALL THE NUMBERS LISTED BELOW:
Texas Suicide Prevention:
1-800-273-8255
www.texassuicideprevention.org
National Suicide Hotline:
1-800-784-2433
---