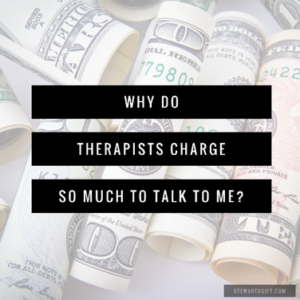 I think this is a great question and a very valid question to have so I wanted to take some time to clarify what all it is that therapists do for you as their client. Right off the bat I will clarify one common misconception:
I DO NOT GET PAID TO TALK TO PEOPLE.
There is a lot that happens behind the scenes (outside of the therapy room) that you never see and most likely a therapist will never talk much about because in the therapy session the therapist is in-the-moment and mindful of your words and needs that day.
Role of a therapist:
A counselor has to be physically, mentally, and emotionally present for the client both inside the session and outside of the session. A good therapist will stay on top of research within the field and will go the extra mile for their clients. If a client has a presenting problem and needs resources a therapist spends physical time outside of the therapy session reading books, researching science-based articles, and meeting with fellow therapists to identify the best help for their client. Therapists also attend seminars and conferences to gain the latest knowledge in the field of psychology.  A therapist spends physical time on the phone calling support group leaders or outpatient & inpatient programs, shelters, etc. they feel their client may benefit from gathering information and critical resources for the client's therapeutic benefit. Often therapists are on the phone with their client's psychiatrists, physicians, school teachers, etc. building a teamwork effort for the treatment of the client (of course the client has given written and signed permission for the therapist to contact outside sources).
THERE IS VALUE IN A THERAPIST WHO TRULY CARES ABOUT YOU
AND IS WILLING TO DO WHAT IT TAKES FOR
YOU TO ACCOMPLISH YOUR GOAL!
In session your therapist is not simply carrying a conversation over a cup of coffee. If it were that simple everyone would be a therapist! While there is power in just sharing your story, therapists are highly trained to be attuned to your emotional responses throughout your time together. Therapists are also trained to note both verbal and nonverbal communication from you. Therapists are continually assessing your situations and details to ensure you receive the most valuable and applicable help you deserve.
During the sessions therapists are making sure they are guiding you toward your therapeutic goal, which requires interventions (giving you tools, skills, knowledge, etc) to help you overcome your situation. Interventions are a major part of your therapy and can include, worksheets, art therapy, music therapy, EMDR therapy, experiential therapy, homework assignments outside of the sessions, and much more.
Interventions are limitless for therapists!
These are often concepts your therapist has worked and planned for outside of the session and had intended to do with you that day. A more seasoned therapist as a plethora of interventions to choose from and again, a therapist is always studying to stay new and fresh in their therapeutic approach. This is why the rate of a therapist will increase over time; the longer they have been a therapist the more accrued knowledge, interventions, and experience they have.
Time organically increases a therapist's worth!
The final step for therapists is charting their client sessions. Therapist will chart about the session but then begin to chart what is known as the therapeutic plan. This is simply what they plan to do the next session or even planning to work in a specific direction to accomplish your therapeutic goal(s).
So, at the beginning of this I was addressing why do therapists get paid to talk? I hope this helps to clarify more fully for you where your money goes when you pay a therapist. It is far more than talking. FAR MORE. You're paying a therapist to be your advocate, to do the research and planning for you, to be your guide and accountability partner, and to be fully attuned to you in the moment you are face-to-face. Finding a therapist you experience as valuable is priceless!
Check out their website

Get to know them on social media

Read their blogs and their conceptualization of your presenting problem

Know if the therapist works with your age, gender, or presenting problem

Talk to them on the phone if they offer phone consultations

Schedule a face-to-face consultation
YOU SHOULD BE COMFORTABLE AND CONFIDENT IN THE THERAPIST YOU HIRE! PERIOD!
Therapists are not a one-size fits all. It is okay if you do not feel a connection with your therapist, this happens sometimes. This is about YOUR journey to healing! Research shows the therapeutic relationship and rapport between client and therapist is the most significant determinant in your recovery and success in therapy!
Hopefully you have more insight and understanding of what therapists do for you! The bulk of what you pay for is the time spent outside of the session coordinating, studying, and planning for your completed healing. Inside the face-to-face time spent together is where the outside dedication of your therapist comes to life! Quality outside time generates quality inside time!
YOU GET WHAT YOU PAY FOR!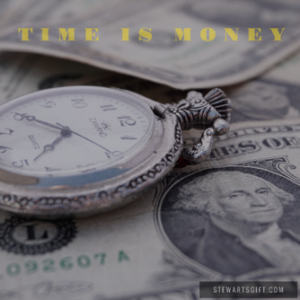 If you have any questions about how to find the right therapist, feel free to ask! I believe in the concept of ABUNDANCE which means I know I cannot possibly be the therapist for everyone so I am perfectly content answering general questions and helping you find the help you need, even if that means I am not the therapist for you! (Of course I'd love it if you gave me try!)
Are you ready to be successful with a quality therapist? Check out this blog by my dear friend and colleague Aimee Thompson, MA, LPC Intern! (click image)
---